COVID-19 and Working from Home with Out'n About! for Outlook
Mitchell Sholly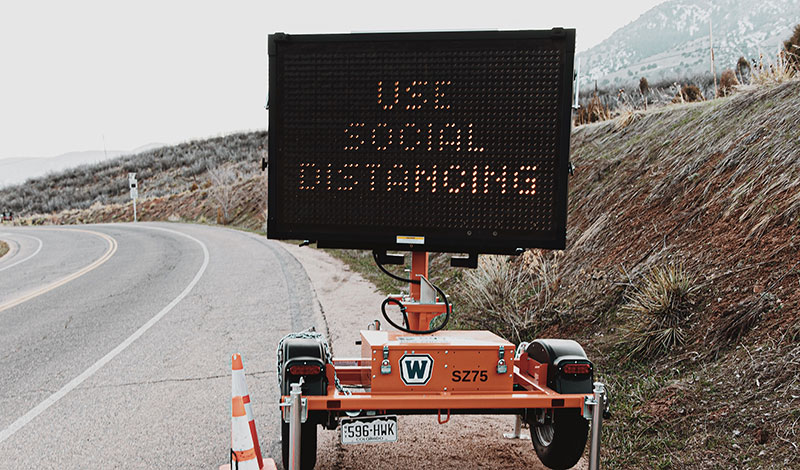 Out'n About! for Outlook is a self-hosted solution for workplace management. But being self-hosted, doesn't mean your remote users are out of luck! With just a few changes, your work-from-home staff can continue to enjoy the benefits of Out'n About.
Note: This isn't exactly a how-to or a step-by-step tutorial. Every office has its own unique combinations of network tools and restrictions, and we'll just go over some very high-level concepts. If you need additional assistance, our Out'n About Support Team can answer general questions.

Your local IT provider will be able to help with security and technical setup.
VPN Access
Our recommended approach for work-at-home Out'n About access
With your company provided VPN credentials, you create a secure tunnel between your users' machines and your company's internal network. This means, in effect, that connecting to your self-hosted Out'n About server is as easy as being physically in the office.
There are so many VPN providers and setups out there, your local IT provider would be the best to set up Out'n About access over a company-provided VPN connection.
Out'n About! for Outlook over the public internet
A typical Out'n About! for Outlook setup routes Out'n About traffic over port 23079 over your internal network. With some changes, you can open this port up to your company's public IP address.
Port Forwarding
Your office's network will need to forward traffic over port 23079 to the appropriate machine running the Out'n About! for Outlook Server Monitor application. If you have a static IP address, the server address for the Out'n About for Outlook Client can be set to that IP address.
A static IP address is usually provided to business-level internet service plans, or purchased separately from your ISP.
Dynamic DNS Service
If your office does not have a static IP address, your office's public IP address will change from time to time. So your users won't constantly have to update the Out'n About Server Address when a change occurs – you can look into DDNS or Dynamic DNS services. There are a few free solutions out there, but some require licenses when used commercially.
A DDNS service provides a consistent and convenient URL that automatically connects to your office's dynamic IP address. The service monitors your office's public IP address and updates your personal URL, so your users can connect to Out'n About auto-magically.
Parting Words
How is your office dealing with the changes COVID-19 has forced onto the world?
We hope that Out'n About! for Outlook can provide some benefits while people #StayHome.